Home / Overview - Core Business Groups / Pandemic Solutions / Coronavirus Pandemic Solutions
CORONAVIRUS PANDEMIC SOLUTIONS
Tiger is a leader in emergency response services, providing a full range of rental equipment and services to withstand and mitigate the spread of the COVID-19 virus. As the Coronavirus becomes increasingly contagious jeopardizing the general public's health, our experienced and highly trained COVID-19 response specialists are equipped to deploy field hospitals, testing stations, quarantine camps and building, and much more. Our qualified experts are also prepared to decontaminate, disinfect and dispose of your COVID-19 waste safely and effectively. Whether you work for the government, energy company, local business, school, prison, and more, Tiger will help you get through this pandemic unscathed. We offer a myriad of services and rental equipment to mitigate the spread of the Coronavirus with turnkey solutions as shown below.
Turnkey Rentals Equipment & Services to Combat the Coronavirus
Refinery Quarantine Package
Tiger has a COVID-19 Quarantine package specifically for refineries & chemical plants.
Read More
tiger testing
Tiger is solving the problem of mass Coronavirus testing for corporations.
Read More
DRUG & SUPPLY LOGISTICS
Tiger can ship medical supplies and medicine at a moments notice with our CCU's.
Read More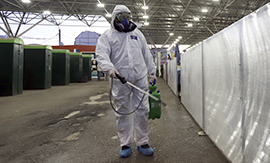 decon & disinfecting
Tiger is on the move mitigating the spread of COVID-19 with decon & disinfecting services.
Read More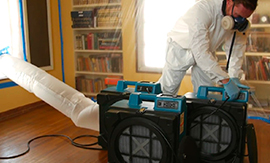 air scrubbers
Tiger has air scrubbers to rent for use in isolation buildings - equipped with HEPA filter technology.
Read More
quarantine man camps
Tiger has over 15 years of experience providing emergency shelters in the Gulf Coast area.
Read More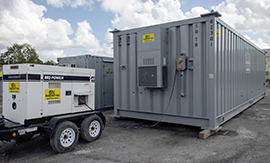 isolation buildings
Tiger's blast resistant buildings are the perfect vessel for isolation units and fully customizeable to fit your needs.
Read More
pod stations
With our extensive experience, Tiger is equipped to deploy pod stations anywhere in the US.
Read More
drive-thru testing stations
Tiger has the experience and equipment to set-up a mobile COVID-19 testing station across the country.
Read More
triage field hospitals
With over 15 years of experience with emergencies, Tiger has what it takes to facilitate a triage field hopsital.
Read More
hotel & arena to healthcare
Tiger has the experience needed to transform a hotel into a hospital to treat COVID-19 patients.
Read More
bio waste storage & removal
Tiger has tanks available to store and dispose of bio waste from Coronavirus field hospitals and testing stations.
Read More
safety technicians
Whether you need training or personnel to assist during the Coronavirus pandemic, we have experienced safety techs to help.
Read More