Tiger Industrial Rentals Overview
A ready, hassle-free source for blast resistant buildings, cleaners, pumps, power, mats and more.
Home / Overview - Core Business Groups
For energy, industrial, construction, waste management, commercial or environmental rental equipment, Tiger is your go-to source.
We have multiple locations in the US and around the world, each with a full range of high-quality equipment for shelter, cleaning, pumping, power generation, hauling, flooring and more. Tiger runs strict quality-control programs on all equipment, and we meet or exceed the highest safety standards according to governing regulations and corporation demand. When you work with Tiger, you're working with experts who understand your business and will help you select exactly the right equipment for your specific job. Tiger maintains an extensive backup fleet of rental equipment, so we are ready to respond at a moment's notice. You get immediate response and a high level of support with our entire team. Whatever you need, one call to Tiger Industrial makes it happen.
Core Business Groups
Buildings
Cleaning
Pumping
Power
Skips
Mats
Mud Equipment
Pipe
Well Testing
Tiger furnishes a variety of buildings for use in the energy, commercial, industrial and emergency response applications. Our buildings come in various styles and can be used as shelters, housing, offices space, tool units, training rooms, safety cool-down units, restroom facilities, decon units and more.
---
Learn More >
When renting cleaning equipment, everything comes down to having the right equipment at the right time, ready to do the job. Tiger Industrial delivers both. We keep a large fleet of pressure washers, screen cleaners and steam cleaners prepped for immediate deployment. Every piece of equipment we offer is put through a rigorous maintenance regimen to ensure the highest quality and performance.
---
Learn More >
Tiger is recognized worldwide for renting an innovative line of high quality, heavy duty, high performance pumps. Our pumps range from 20,500 lb Triplex pumps to 1" Air Diaphragm pumps. Tiger Industrial rents pump solutions for energy, industrial, construction, and environmental remediation. With locations based worldwide to serve you, Tiger has the pumps you need, where you need it.
---
Learn More >
Tiger Industrial Rentals provides an unmatched and first-class line of generators fit for every application in the upstream, midstream and downstream sectors of the oil and gas market. Tiger is a name you can rely on when you need dependable power.
---
Learn More >
Tiger provides tanks, skip pans, baskets and waste hoppers for clients in various industries for hauling or storage containers. We pride ourselves in providing high quality receptacles for our customers across the world. At Tiger, we adhere to all governing standards and safety practices while providing the best service in the industry.
---
Learn More >
Mats provide temporary stability and improvement of ground conditions for energy work-sites such as oilfields, fracking sites, and downstream production plants. Because of the wide range of demand, Tiger provides flooring solutions to construction and industrial work sites as well.
---
Learn More >
Safety and well functioning equipment is paramount in a drilling program and our high quality mud equipment provides an efficient and effective means of keeping a rig working at optimal levels.
---
Learn More >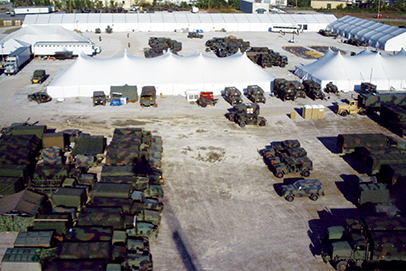 Tiger provides an assortment of pipe and accessories to address your upstream and midstream requirements.
---
Learn More >
Tiger specializes in renting out high-pressure well testing equipment, including ASME-coded sand traps (#5800 and 15K), flare stack trailers, test separators and plug catchers.
---
Learn More >
---
For a more in-depth look at who we are, check out the Tiger Rentals video below.